Building Great Futures, One Day at a Time
To help youth continue building their great futures during this time of crisis, the Boys & Girls Club of Kingsville is pleased to announce our 28-Day Challenge. With a different activity each day, youth can stay engaged in learning, service, gratitude, arts and crafts, and developing their skills. Any youth who completes the entirety of the 28-Day Challenge will receive a FREE Boys & Girls Club of Kingsville t-shirt, as well as having their name put into a drawing for a FREE Summer Membership.
(Click the Image Below to Download the 28-Day Challenge Sheet)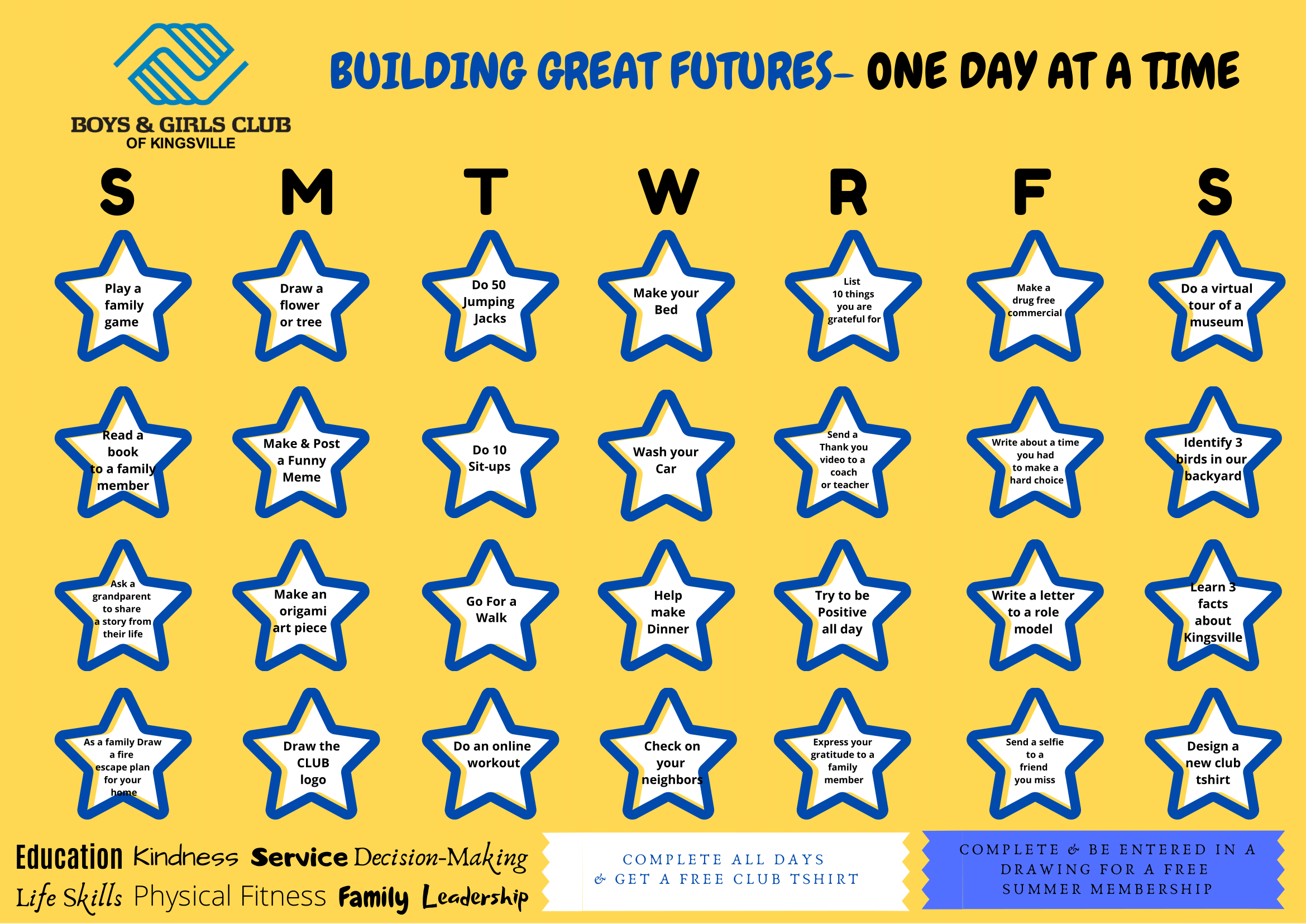 Boys & Girls Clubs provide a safe way to learn and grow in a fun environment. Children build ongoing relationships with caring, adult professionals through life-enhancing programs and character development experiences.