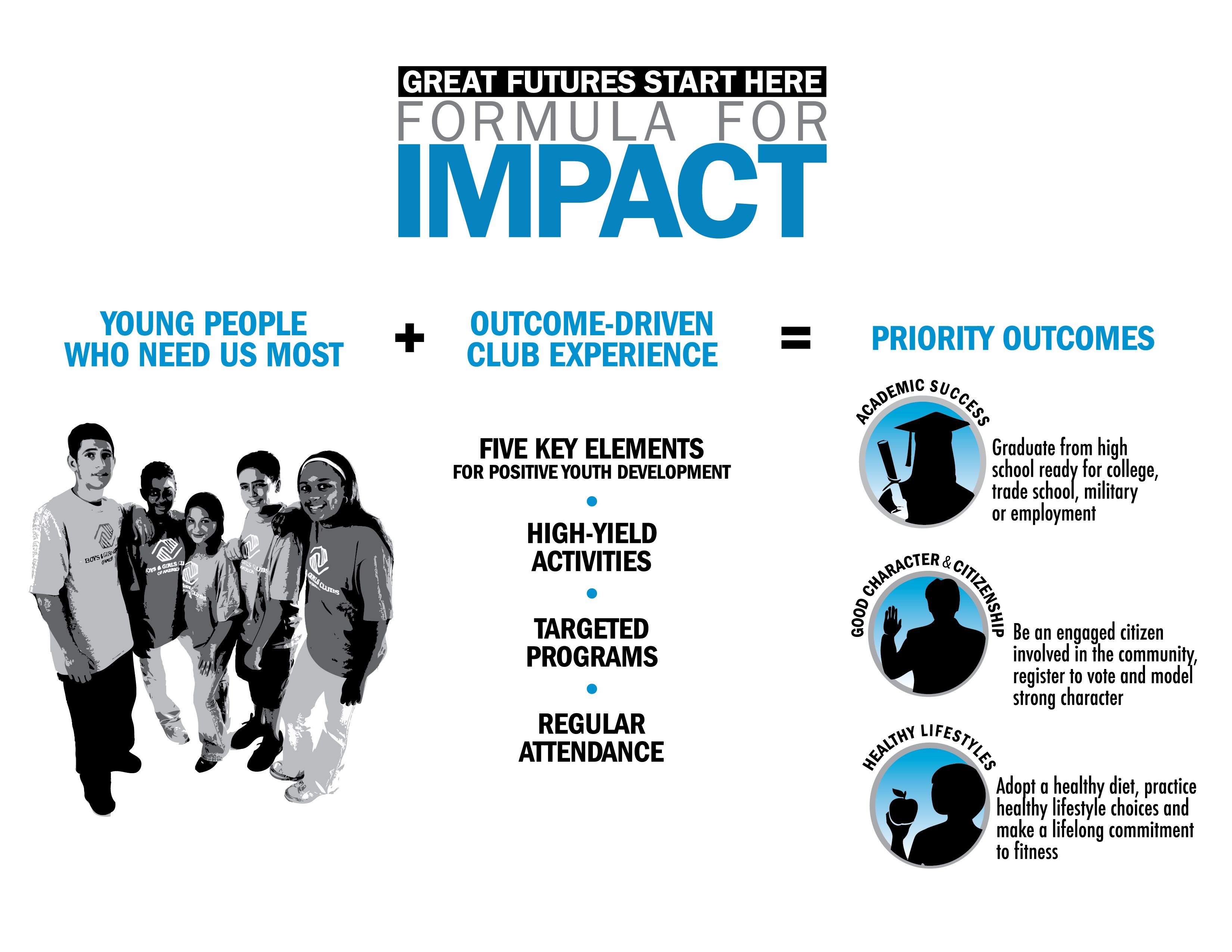 GREAT FUTURES START HERE
The following programs are offered at the Boys & Girls Club each year. As Club members, the children are required to attend the programs in these five core areas:
The Arts

1. Drama Matters After School promotes Club member's love of drama, while increasing their appreciation of this art form, building self-confidence, inspiring creativity and increasing academic achievement. A drama program will expose your Club members to drama and get them focused on building new skills

2. Lyricism 101 provides an opportunity for Club members to explore hip-hop as an art form and cultivate their creativity and critical thinking skills.

3. Music Makers is a music education program resource for Clubs, was developed in collaboration with BGCA, along with NAMM, The International Music Products Association.

Education

1. Career Launch is to help young people explore a variety of careers, make sound educational decisions and prepare for the world of work.

2. DIY STEM promotes interest in and awareness of science, technology, engineering and math (STEM) and provide STEM-related learning opportunities for all members.

3. Junior Staff is to develop a qualified, competent and committed workforce needed to fulfill the mission of the Boys & Girls Club Movement.

4. Money Matters promotes financial responsibility amoung members by building their basic monney management skills.

5.Power Hour helps young people develop academic, behavioral and social skills through homework completion, high-yield learning activities and tutoring.

6. Project Learn reinforces the knowledge and skills youth learn in school by integrating fun, educational activities throughout Club programs.

7. Summer Brain Gain is the strategy for Boys & Girls Club to mitigate summer learning loss.

8. Ultimate Journey is designed to engage members in fun, experiential, environmental education activities. Ultimate Journey cultivates an awareness and appreciation of the natural wonders that surround young people

Health & Wellness

1. Be A Star Bullying Prevention Program focuses on social and emotional learning, gives members the tools they need to drive effective learning, decision making, creativity, relationships and mental health.

2. SMART Moves (Skills Mastery and Resistance Training) prevention/education program addresses the problems of drug and alcohol use and premature sexual activity.

Leadership & Service

1. Keystone Club promotes character and leadership qualities among Club teens; to provide awareness and impact in the areas of community service, academic success, career preparation and teen outreach, the four focus areas of Keystoning.

2. Torch Club teaches members learn to enrich their lives and the lives of others through service, leadership and by demonstrating good character.

3. Youth of the Year

Sports & Recreation

1. Play Breaks is designed to increase physical activity in and around the Club. It includes a wide variety of fun, age-appropriate activities that can be played at a moment's notice, indoors or out.

2. Triple Play strives to improve the overall health of members, ages 6-18, by increasing their daily physical activity, teaching them good nutrition and helping them develop healthy relationships.

3. Triple Play Healthy Habits focuses on making choices that support a healthy eating pattern and physical wellness. This targeted program is made up of interactive practical activities that develop a young person's ability, confidence and motivation to eat healthy for life.

4. Triple Play Social Recreation builds the skills a young person needs to make healthy choices through cooperative, group-based activities that develop a young person's confidence in themselves and connection to others.